What's Next is a meme hosted by
IceyBooks
. Where I show books that I want to read and you (the reader) gets to choose what one I read next.
Choices:
Pushing the Limits by Katie McGarry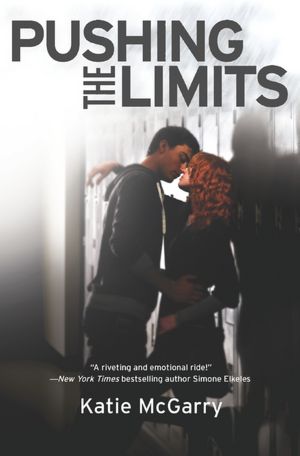 Summary from B&N.com:
No one knows what happened the night Echo Emerson went from popular girl with jock boyfriend to gossiped-about outsider with "freaky" scars on her arms. Even Echo can't remember the whole truth of that horrible night. All she knows is that she wants everything to go back to normal.
But when Noah Hutchins, the smoking-hot, girl-using loner in the black leather jacket, explodes into her life with his tough attitude and surprising understanding, Echo's world shifts in ways she could never have imagined. They should have nothing in common. And with the secrets they both keep, being together is pretty much impossible.
Yet the crazy attraction between them refuses to go away. And Echo has to ask herself just how far they can push the limits and what she'll risk for the one guy who might teach her how to love again.
Speechless by Hannah Harrington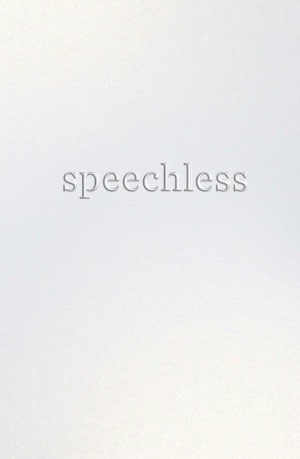 Summary from B&N.com:
Everyone knows that Chelsea Knot can't keep a secret
Until now. Because the last secret she shared turned her into a social outcast—and nearly got someone killed.
Now Chelsea has taken a vow of silence—to learn to keep her mouth shut, and to stop hurting anyone else. And if she thinks keeping secrets is hard, not speaking up when she's ignored, ridiculed and even attacked is worse.
But there's strength in silence, and in the new friends who are, shockingly, coming her way—people she never noticed before; a boy she might even fall for. If only her new friends can forgive what she's done. If only she can forgive herself.
Confessions of an Angry Girl by Louise Rozett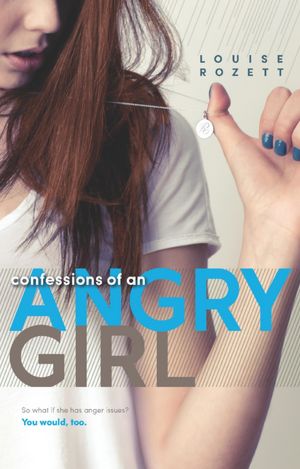 Summary from B&N.com:
Rose Zarelli, self-proclaimed word geek and angry girl, has some confessions to make…
1. I'm livid all the time. Why? My dad died. My mom barely talks. My brother abandoned us. I think I'm allowed to be irate, don't you?
2. I make people furious regularly. Want an example? I kissed Jamie Forta, a badass guy who might be dating a cheerleader. She is now enraged and out for blood. Mine.
3. High school might as well be Mars. My best friend has been replaced by an alien, and I see red all the time. (Mars is red and "seeing red" means being angry—get it?)
Here are some other vocab words that describe my life: Inadequate. Insufferable. Intolerable.
(Don't know what they mean? Look them up yourself.)
(Sorry. That was rude.)
Gift by Andrea J. Buchanan
Summary from B&N.com:
Daisy has an electrifying secret that could save her life—or kill her
High school sophomore Daisy Jones is just trying to get by unnoticed. It doesn't help that she's the new girl at school, lives in a trailer park, and doesn't even own a cell phone. But there's a good reason for all that: Daisy has a secret, unpredictable power—one only her best friend, Danielle, knows about.
Despite her "gift" (or is it a curse?), Daisy's doing a good job of fitting in, and a gorgeous senior named Kevin even seems interested in her! But when Daisy tries to help Vivi, a mysterious classmate in a crisis, she soon discovers that her new friend has a secret of her own. Now Daisy and her friends must deal with chilling dreams and messages from the beyond. Can Daisy channel the power she's always tried to hide, before it's too late?
A Soldier's Secret by Marissa Moss
Summary from B&N.com:
Historical fiction at its best, this novel by bestselling author Marissa Moss tells the story of Sarah Emma Edmonds, who masqueraded as a man named Frank Thompson during the Civil War. Among her many adventures, she was a nurse on the battlefield and a spy for the Union Army, and was captured by (and escaped from) the Confederates. The novel is narrated by Sarah, offering readers an in-depth look not only at the Civil War but also at her journey to self-discovery as she grapples with living a lie and falling in love with one of her fellow soldiers.
Using historical materials to build the foundation of the story, Moss has crafted a captivating novel for the YA audience. The book includes a Civil War timeline, archival photos, a glossary of names, and a detailed note on sources.
What should I read next?
Vote in the comments and leave me a link to your post if you did one.