What's Next is a meme hosted by IceyBooks. Where I show books that I want to read and you (the reader) gets to choose what one I read next.
Choices:
Gift by Andrea J. Buchanan
Summary from B&N.com:
Daisy has an electrifying secret that could save her life—or kill her
High school sophomore Daisy Jones is just trying to get by unnoticed. It doesn't help that she's the new girl at school, lives in a trailer park, and doesn't even own a cell phone. But there's a good reason for all that: Daisy has a secret, unpredictable power—one only her best friend, Danielle, knows about.
Despite her "gift" (or is it a curse?), Daisy's doing a good job of fitting in, and a gorgeous senior named Kevin even seems interested in her! But when Daisy tries to help Vivi, a mysterious classmate in a crisis, she soon discovers that her new friend has a secret of her own. Now Daisy and her friends must deal with chilling dreams and messages from the beyond. Can Daisy channel the power she's always tried to hide, before it's too late?
Speechless by Hannah Harrington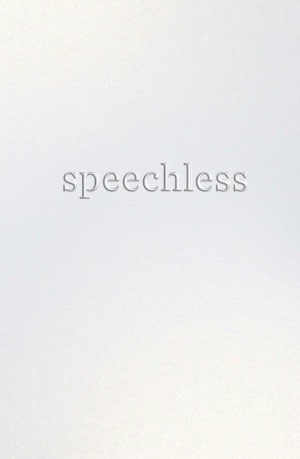 Summary from B&N.com:
Everyone knows that Chelsea Knot can't keep a secret
Until now. Because the last secret she shared turned her into a social outcast—and nearly got someone killed.
Now Chelsea has taken a vow of silence—to learn to keep her mouth shut, and to stop hurting anyone else. And if she thinks keeping secrets is hard, not speaking up when she's ignored, ridiculed and even attacked is worse.
But there's strength in silence, and in the new friends who are, shockingly, coming her way—people she never noticed before; a boy she might even fall for. If only her new friends can forgive what she's done. If only she can forgive herself.
Interrupted: Life Beyond Words by Rachel Coker
Summary from B&N.com:
Can love really heal all things? If Sam Carroll hadn't shown up, she might have been able to get to her mother in time. Instead, Allie Everly finds herself at a funeral, mourning the loss of her beloved mother. She is dealt another blow when, a few hours later, she is sent from Tennessee to Maine to become the daughter of Miss Beatrice Lovell, a prim woman with a faith Allie cannot accept. Poetry and letters written to her mother become the only things keeping Allie's heart from hardening completely. But then Sam arrives for the summer, and with him comes many confusing emotions, both toward him and the people around her. As World War II looms, Allie will be forced to decide whether hanging on to the past is worth losing her chance to be loved.
Music From Beyond The Moon by Augusta Trobaugh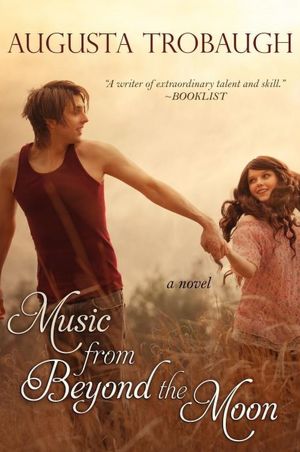 Summary from B&N.com:
She became his soul mate and first love, but can they escape a destiny that was decided before they were born?
In 1920's Florida, an abandoned baby boy grows up under a cloud of mystery, adopted by two strong southern women, who try to protect him from his family's secrets and heartaches. But even their best intentions and deepest devotion can't hide the truth forever. Or soften the fate he must face with the girl he loves.
Augusta Trobaugh's unforgettable novel speaks of loyalty, loss, the difficult choices we make in the name of family, and of courageous hope, each inspired by the fragile and painfully longing music of life, a song that seems to come from beyond the moon.
What should I read next?
Vote in the comments and leave me a link to your post if you did one.