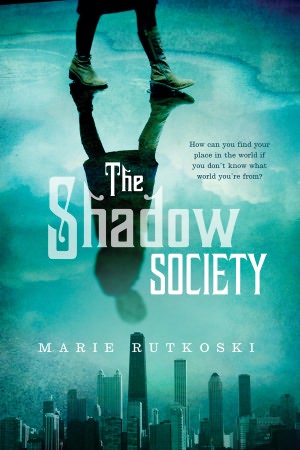 Author: Marie Rutkoski
Release Date: 10/16/12
Genre: YA Paranormal Romance
Received from: Random Buzzers
Summary from B&N.com:
Darcy Jones doesn't remember anything before the day she was abandoned as a child outside a Chicago firehouse. She has never really belonged anywhere—but she couldn't have guessed that she comes from an alternate world where the Great Chicago Fire didn't happen and deadly creatures called Shades terrorize the human population.
Memories begin to haunt Darcy when a new boy arrives at her high school, and he makes her feel both desire and desired in a way she hadn't thought possible. But Conn's interest in her is confusing. It doesn't line up with the way he first looked at her.
As if she were his enemy.
When Conn betrays Darcy, she realizes that she can't rely on anything—not herself, not the laws of nature, and certainly not him. Darcy decides to infiltrate the Shadow Society and uncover the Shades' latest terrorist plot. What she finds out will change her world forever . . .
In this smart, compulsively readable novel, master storyteller Marie Rutkoski has crafted an utterly original world, characters you won't soon forget, and a tale full of intrigue and suspense.
My Review:
The Shadow Society took me on a other worldly adventure. This book is so different and exciting. The storyline is indescribable, it's so amazing. The character was so fun and entertaining. Marie Rutkoski takes you into this beautiful, complex world were you never know what going to happen next.
I loved all of the characters. They all were so unique and entertaining. Darcy was everything and more I look for in a main character. Conn is a very complex character, he made very thing more exciting to read about. Darcy's friends are ones you wished you had. All of the characters made this beautiful storyline come alive.
Marie Rutkoski is an amazing writer. She transposed me to this world with all of theses characters and made me feel like I was living in it. I felt like I was there in every mind-blowing chapter. This book has so many twist and turns, and that just added to this action packed adventure.
The Shadow Society left me speechless. It blow my mind of how great it was. Marie Rutkoski did an amazing job writing this book. I recommend this to everyone you love paranormal books.